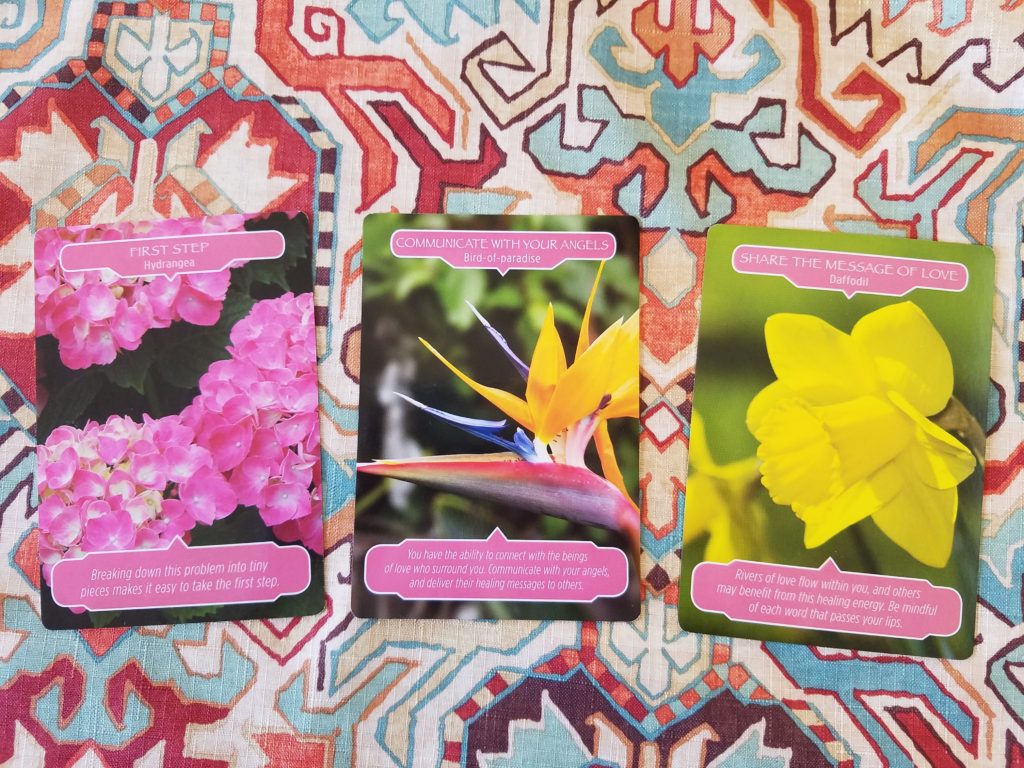 Hi everyone! Weekly angel guidance is back! I will be doing it on Periscope every Monday! You can download the Periscope app to be notified when I go live (follow me @lalalinzy) or you can watch the replay!
You don't need to sign up for Periscope to watch the replay! Just press the play button on the video. I recommend watching it full screen. Hit the arrow on the top right of the video after you press play, that way you can see comments or else it looks like I'm talking to myself. =P
Intuitive guidance for the week! 💖💜💙💚💛😇 https://t.co/ZoBixdxGAZ

— Lindsey Muraoka (@lalalinzy) May 23, 2017
The main message for this week is getting clear and aligned with your goals! Staying focused and consistent are the keys to success and achieving your goals!
I used the Flower Therapy Cards by Doreen Virtue for this week!
I also mention Doterra essential oils in the video for aligning to your goals. The angels recommend I make another video to talk more in detail about that, so look out for that! You can purchase the essential oils from me here.