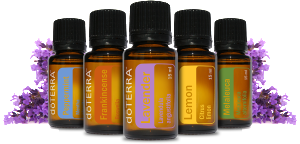 I am an advocate for living a natural lifestyle whether it be the food I eat and the products I use. I started using essential oils, specifically doTERRA essential last year. My first experience was when I had shoulder pain after working out and tried their Deep Blue Rub. It was very soothing and helped to ease the pain. I also tried doTERRA's Breathe essential oil when I was suffering from congestion due to the Vog (caused my volcanic ash in the air) and it helped to clear my sinuses. After that I was hooked and wanted to try out and learn more about essential oils and their amazing benefits. Essential oils are also great for emotional and mental balance. I use them in my intuitive healing sessions as well.
As I discover more about essential oils, I will be sharing it here on my blog!
If you are interested in purchasing Doterra oils, you can check out my retail store here. You can either purchase directly from my store at retail price or sign up for a wholesale account to receive 25% off retail pricing and free product credits every month (click here to sign up!) Please email me if you have any questions! ♥
Would you like to join me in helping people take back their health, find natural health solutions and make money too? Consider joining my essential oil team! I am looking for people who are self motivated, love to learn, willing to invest in themselves and have a passion for health and wellness. I will personally help and train you. I also offer anyone who purchases a essential oil kit from me, a free 1 hour healing session ($120 value) with me.  Please email me at Lindsey@lindseymuraoka.com if you have any questions! I look forward to hearing from you! ♥
The statements above have not been evaluated by the Food and Drug Administration. These products are not intended to diagnose, treat, cure, or prevent diseases.