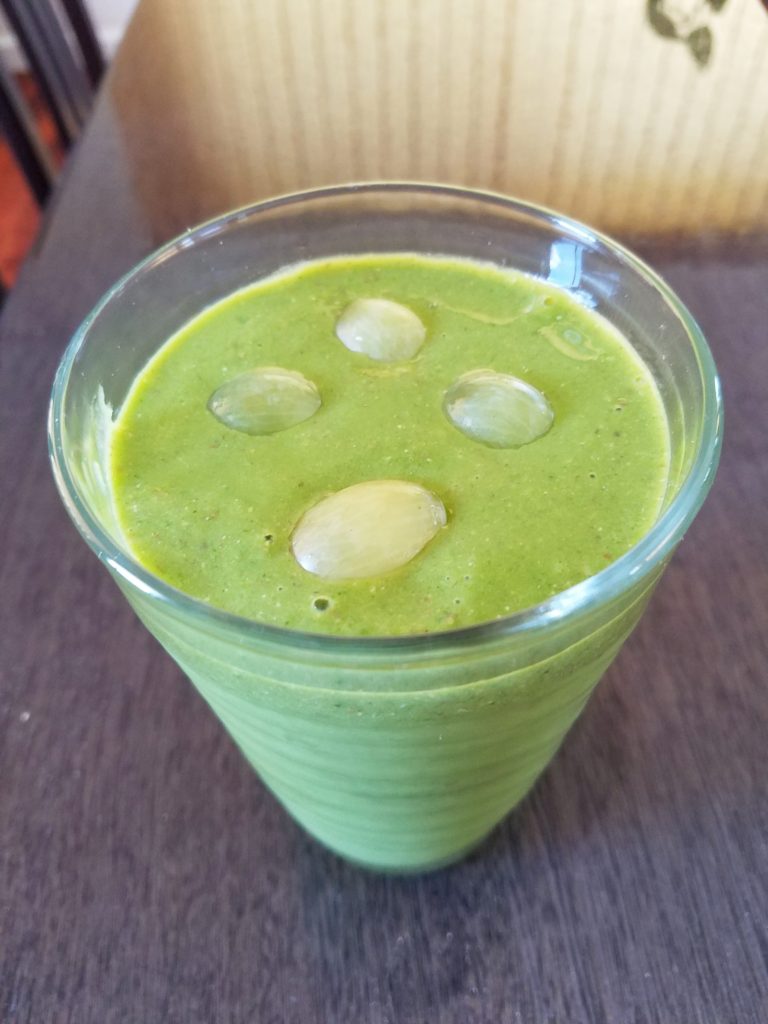 It's getting hot here in Hawaii!! I love smoothies all year round but during the summer heat they are extra refreshing. This green smoothie is simple and delicious!
Recipe below!
Ingredients:
1 banana
Handful of green grapes (about a cup)
1 cup of spinach
1 cup almond milk  (or your favorite plant based milk)
A sprinkle of cayenne pepper (to spice things up and good for metabolism!)
Lots of love
Directions:
1. Place all the ingredients in a blender and blend until smooth.
Some additional add ins to make it even more nutritious and filling:
1 tablespoon Chia seeds
1 tablespoon flax seeds
1 scoop of your favorite plant based protein powder (I use this one in vanilla flavor)
I put those things in my daily breakfast smoothies. Sometimes I'll add in some Almond butter too!
That's it! Enjoy! And let me know in the comments below what is your favorite way to stay cool in the summer??