Disclosure: I received complimentary samples of Tsubi Soup for review purposes. I only work with companies that are aligned with my values and beliefs. All opinions are my own.
I love soup! It is one of my favorite things to eat besides smoothies! That's why I was excited when Tsubi Soup contacted me about their all natural vegan instant miso soups!
Tsubi Soup just launched in October 2015, with 3 different varieties of miso soup. What's great about their soups is that they are 100% vegan, with no MSG, no artificial flavors and no preservatives. The vegetables used in the soup come from the prefecture Hyogo which is located in the southern tip of Japan.  The miso is made from high quality soy beans from Kyoto. All ingredients are non-GMO.
Tsubi Soup uses a dehydration process called Freeze Drying, which helps to retain up to 98 percent of its nutritional value and molecular structure.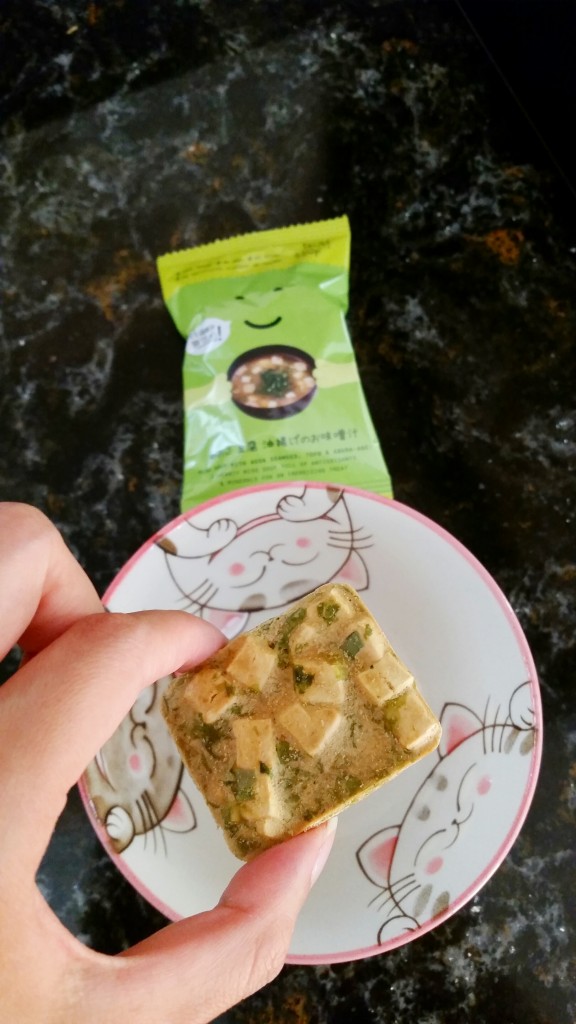 It's an instant soup cube that comes in a single serving package. All you need to do is add hot water and watch the ingredients come out!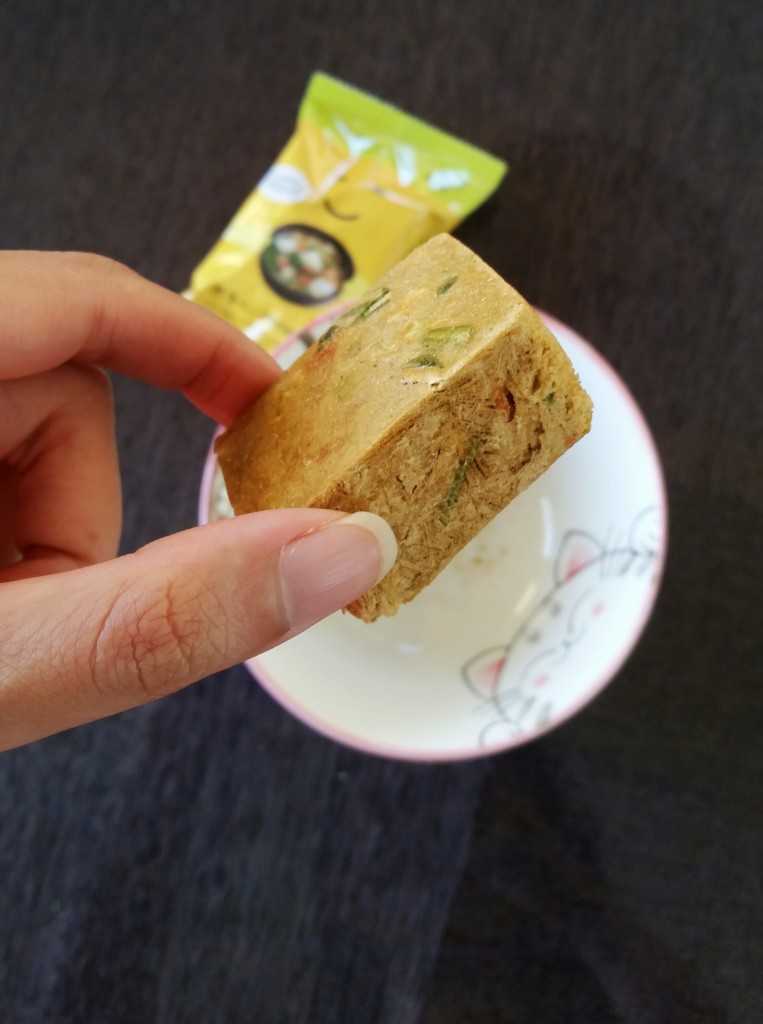 The first flavor I tried was the dark red miso soup with mushrooms and spice. It has a mixture of Japanese mushrooms like Shiitake, Enoki, Maitake & Nameko with a hint of Ichimi spice. This one has a nice deep rich flavor from the red miso soup and a kick of spice!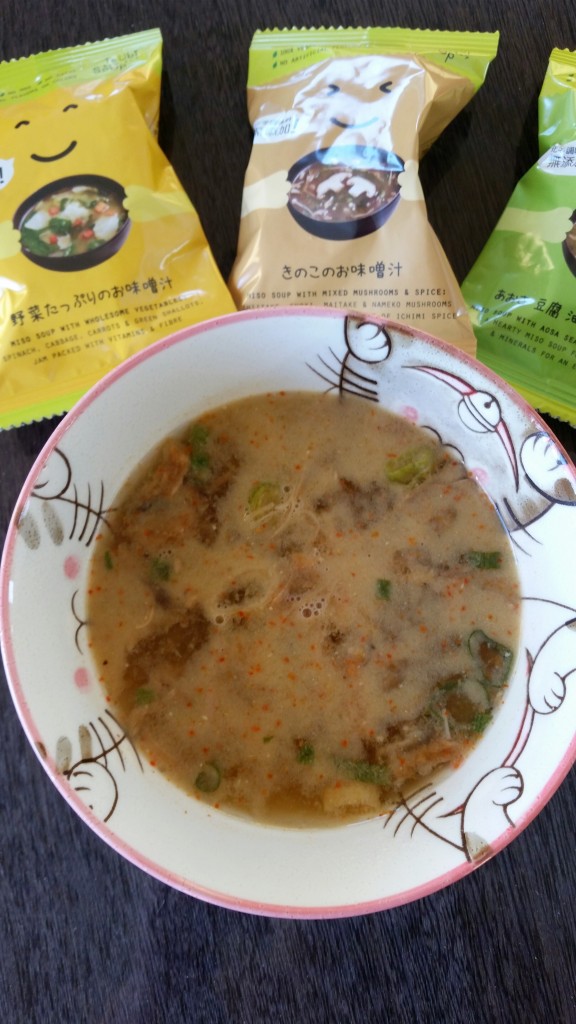 Next, I tried the white miso soup with tofu, abura-age (fried tofu) and wakame (seaweed). This one has a lighter yet savory flavor. I also enjoyed the texture of the abura-age.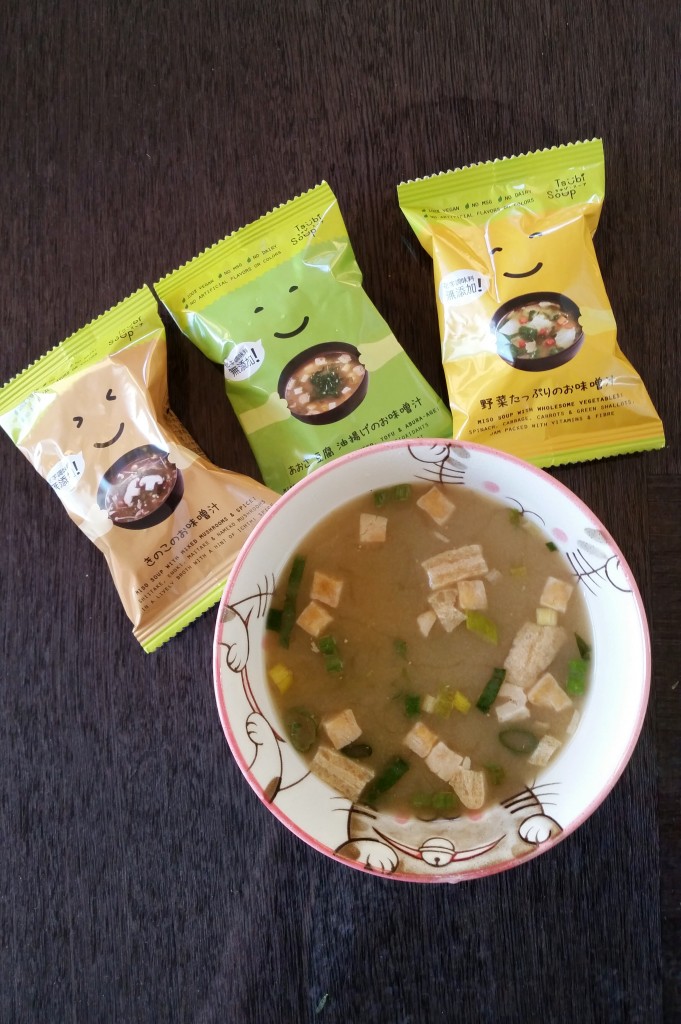 Overall, I very much enjoyed all 3 varieties although if I had to choose a favorite it would be the red miso with the mushrooms!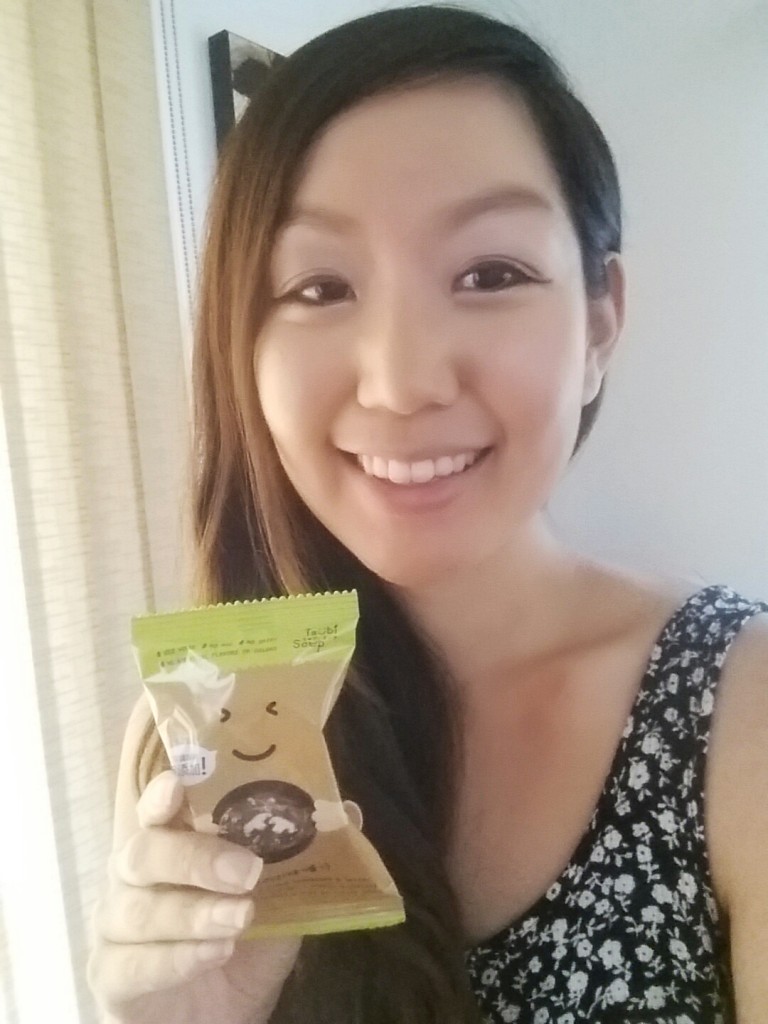 The only downside is that the portion sizes of the soup packets are small,  yet the soup is very tasty and that makes me want to keep eating more! However, the soup is meant to be a a snack and they are the perfect size for that. They also make a great compliment to a meal.
You can purchase Tsubi Soup through their Online Shop or from Amazon Japan. For more information, check out their website: http://www.tsubisoup.com.
About the author: Lindsey is an intuitive energy healer, vegan, and avid learner of all things spiritual. She helps sensitive souls uncover their gifts and live a life filled with love, happiness, peace and abundance. To learn more about her online healing services click here.