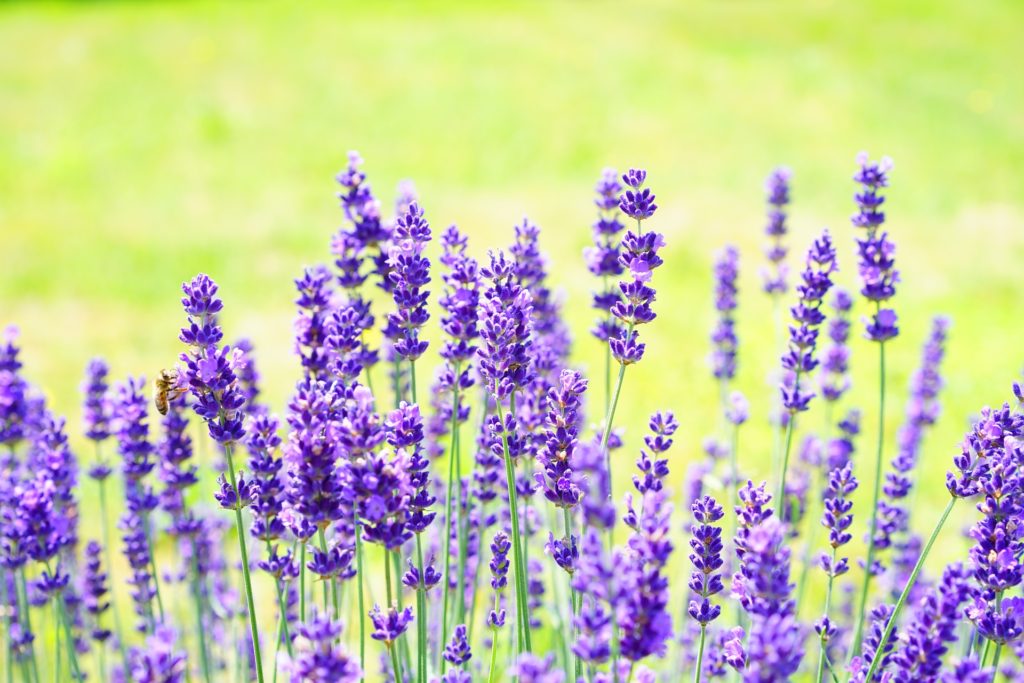 Lavender (Lavandula angustifolia)
Lavender is often considered a must-have oil to keep on hand at all times due to its versatile uses, including calming and relaxing properties that promote peaceful sleep and ease feelings of tension.*
Primary Benefits
Soothes occasional skin irritations
Taken internally, Lavender reduces anxious feelings and promotes peaceful sleep*
Helps ease feelings of tension.*
Description
Lavender has been used and cherished for centuries for its unmistakable aroma and myriad benefits.
In ancient times, the Egyptians and Romans used Lavender for bathing, relaxation, cooking, and as a perfume.
Its calming and relaxing qualities, when taken internally, continue to be Lavender's most notable attributes.
Applied topically, Lavender is frequently used to reduce the appearance of skin imperfections.
Add to bath water to soak away stress or apply to the temples and the back of the neck.
Add a few drops of Lavender to pillows, bedding, or bottoms of feet to relax and prepare for a restful night's sleep.
Due to Lavender's versatile properties, it is considered the must-have oil to have on hand at all times.
Uses
Add a few drops of Lavender to pillows, bedding, or bottoms of feet at bedtime.
Keep a bottle of Lavender on hand to soothe occasional skin irritations.
Freshen your linen closet, mattress, car, or the air by combining Lavender with water in a spray bottle.
Take internally to reduce anxious feelings.*
Use in cooking to soften citrus flavors and add a flavorful twist to marinades, baked goods, and desserts.
Fun Fact: It takes 35 pounds of Lavender flowers to produce just one 15mL bottle of Lavender essential oil.
One aromatic benefit that Lavender oil is widely known for is its ability to promote a relaxing atmosphere that leads to a restful night's sleep. The calming properties of the oil help create a serene environment that is optimal for resting well and staying asleep. Wondering how you can use Lavender essential oil aromatically to aid in relaxation for a better night's sleep? Add a few drops of Lavender to your pillows or bedding so that you inhale the aroma as you are drifting off to sleep. You can also apply Lavender oil to the bottoms of your feet as a part of a relaxing bedtime ritual. 
 
Sun exposure is good, but too much of it can cause irritated skin. Thankfully, Lavender oil holds many soothing properties that are perfect for calming occasional skin irritations. If you've spent a little too much time in the sun and find your skin irritated, reach for a bottle of Lavender essential oil.
 
In addition to its calming aromatic properties, Lavender essential oil can also help ease feelings of tension when used internally.* While internal use of Lavender is often used to promote restful sleep, it can also promote relaxation and feelings of ease during your waking hours.* Whether you diffuse Lavender oil, or take it internally, this oil can be used at the end of a long, taxing day. Its light, floral scent will make you feel at ease and peaceful emotionally.  It can also help you relax and drift into a peaceful sleep when taken internally.* 
 
Whether you have kids, pets, or just a lot going on in your home, unwanted odors can sneak into nearly any room. Thankfully, the fresh, powdery, floral aroma of Lavender essential oil can get rid of musky, pungent smells that might be haunting your home. Combine Lavender oil with water in a spray bottle to create an instant solution for the unwanted smells that might be plaguing your home or belongings. Spray a light mist from your Lavender spray bottle into your car, linen closet, on your mattress, or any other areas that could use some freshening up.  
 
Yes, Lavender is revered for its calming, soothing, and relaxing properties, but it is also widely used in cooking for its taste and fragrance. You can use Lavender oil when cooking to soften citrus flavors in lemon sauces for chicken or fish, marmalades, citrus salads, and more. Lavender oil will also add a flavorful twist to marinades, baked goods, and desserts.
 
The ancient Romans and Egyptians often used Lavender oil aromatically for relaxation purposes, and you can too. All your worries will slip away as you sink into a relaxing Lavender oil bath. Add a few drops of Lavender to your bath water or bath soap to reap the benefits of this tranquil, light aroma. You can also apply Lavender to your temples and back of the neck to enjoy its relaxing aroma and help melt away feelings of stress or tension. Whether applied topically, or added to a luxurious bath, Lavender oil is the perfect solution for when you want to unwind at the end of a long day. 
Where to Buy Lavender Oil

If you are ready to buy your own Lavender oil, visit: my essential oil page! When it comes to essential oils, there are a lot of ways to source, harvest, and produce a product. doTERRA believes in responsible sourcing, and efficiency during harvest and production, to provide the highest quality Lavender oil as possible.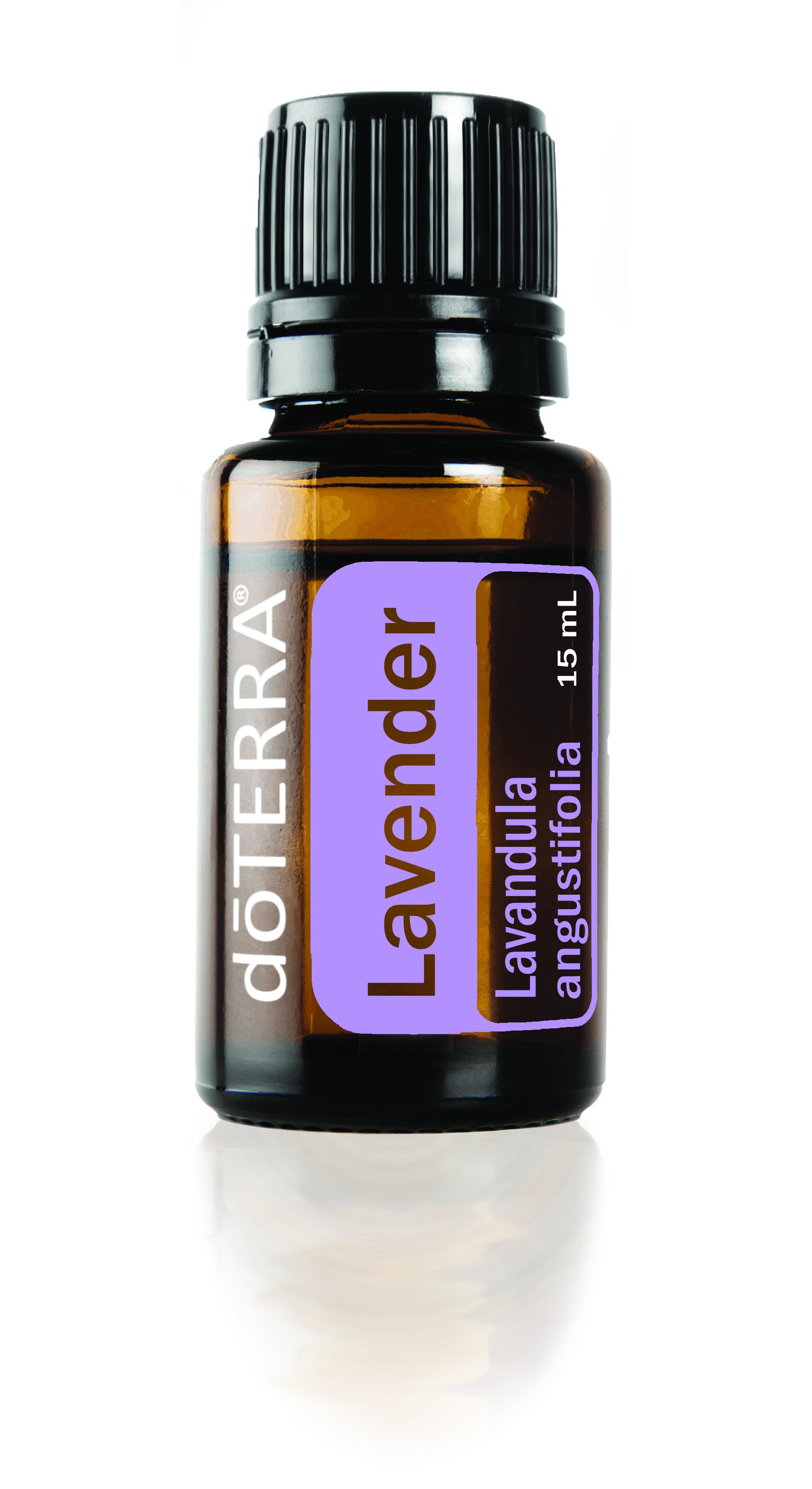 *These statements have not been evaluated by the Food and Drug Administration. This product is not intended to diagnose, treat, cure, or prevent any disease.